Mixxx 1.10.0 Beta and Mixxx 1.9.2 Released!
After a long hiatus, we're back! The Mixxx development team is pleased to announce the release of Mixxx 1.10.0 Beta  and Mixxx 1.9.2!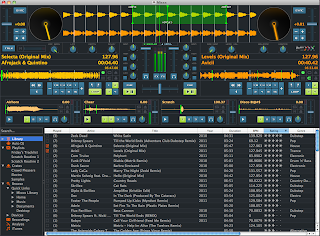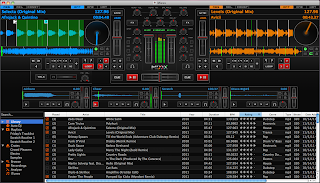 Download Mixxx 1.10.0 Beta Now Available for Windows, Mac OS X, and Linux.
Mixxx 1.10.0 Beta brings several hard-hitting features that are the culmination of a year's worth of work by the development team.
What we're packing in Mixxx 1.10.0 Beta: - Rewritten and Improved Vinyl Control Support - Completely rewritten vinyl-style pitch-bending for clean, - analog-like sound. - Absolute, relative, and constant vinyl modes. - Rock-solid support for Serato Vinyl/CD or Traktor Vinyl at 33 or 45 - RPM. - Single-deck Vinyl Control - End-of-record Mode - Improved needle skip prevention.  - Can use different vinyl types on each deck! - Improved audio quality when scratching. - Support for track selection using the lead-in area of the vinyl - and needle-drop hotcues . - Track lead-in for scratching before the start of songs. - Waveform smoothing to prevent wobbly waveforms. - New built-in vinyl signal analyzer. - 4 Sampler Decks - Beatloops,  Loop Halve/Double Buttons - Handy beatloop buttons let you quickly throw down an 8-beat loop as you transition from one song to the next. - Quantized Loops, Hotcues and Beatloops - Turn on quantization mode for a deck and all of your loops, hotcues, and beatloops will snap to the nearest beat when you place them. - Phase Synchronization - Sync button now synchronizes both the BPM and phase of beats. - Beatgrid Adjust Feature - Is your beatgrid misaligned? Easily adjust it with one click. - Microphone Support - Streaming and club DJs alike will love this feature. Plug in your microphone and MC your show, all without the need for an external mixer.  - Spinning Turntable Widgets and Waveform Scratching - Skins now come with juicy spinning turntables that you can scratch to your heart's delight. - If vinyl control is enabled, vinyl signal quality can also be rendered to the spinning widgets. - M4A Support for Windows Vista and Windows 7 users. - Mixxx previously could not support M4A on Windows due to licensing issues, but that restriction is now lifted with our new Windows Media Foundation M4A plugin. Mixxx on Mac OS X already supports M4A. - Library Improvements - Traktor Library Support. - New and improved Browse Mode. - Recording Improvements - Integrated with the library. - Automatically splits files into pieces to avoid large files. - CUE files of tracks played. - Much faster iTunes and Rhythmbox support. - Import and export of crates and playlists as M3U/PLS playlists. - Playlists and crates are lockable and rename-able.  - Dragging to library sidebar auto-expands closed sections and is easier to aim. - Track play count is more accurately measured. - Reload track metadata from context menu in library. - Auto-scrolling in playlists is fixed. - Shuffle AutoDJ Queue feature. - Add Playlist to AutoDJ feature. - Brand New and Updated Skins - Deere - 1280x800 WXGA - 1280x1024 SXGA - 1440x900 WXGA+ - 1920x1080 FullHD - 1920x1200 WUXGA - LateNight / LateNightBlues - 1280x800 WXGA - 1280x1024 SXGA - 1366x768 WXGA - Shade / ShadeDark - 1024x600 Netbook - 1024x768 XGA - Phoney / PhoneyDark - 1600x1200 UXGA - 1680x1050 WSXGA - Outline - 1024x600 Netbook - 1024x768 XGA - 800x480 WVGA - Accessibility Improvements - Mixxx should play nicer with screen-readers now. It's not perfect, but a step in the right direction. - Limited Support for Internationalization - Beta translations for Spanish, Catalan, French, German, Italian, Russian, Finnish, Czech, Dutch, Polish, and Japanese - Thanks so much to the awesome Launchpad translators! - Alpha translations for many other languages. - Better support for UTF-8 filenames. - Revamped and Rewritten User Manual - Mixing engine improvements - Major efficiency and latency improvements. - Netbook users report latency improvements of up to 4x. - Sound quality is now much improved. - Improved support for multiple soundcards. Synchronization problems should now only affect the headphone outputs. See Bug #667651 for more details. - Soft-takeover support for MIDI mappings. - JACK now recognizes ports as Mixxx instead of PortAudio. - Updated MIDI Mappings - Hercules DJ Console RMX - Reloop Digital Jockey 2 - Stanton SCS.1m - Stanton SCS.3d - Vestax Typhoon - American Audio VMS4 - Wireless DJ (new)  - Hundreds of bug fixes and improvements!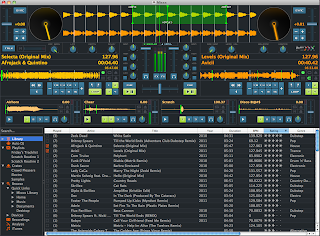 New Stable Release: Mixxx 1.9.2
We're also pleased to announce the release of Mixxx 1.9.2, the latest stable version of Mixxx. This update brings some key bugfixes to the mixing engine and library.
Calling all Turntablists!
We worked hard to make sure that our vinyl control support is the best out there. How does Mixxx 1.10.0 Beta compare to your current software for your scratching and turntablist needs? We want to hear from you! Please send us feedback, file a bug, write us an email, post to the forums, or chat with us.
Standard Beta Disclaimer
Mixxx 1.10.0 Beta has been heavily tested by our die-hard bleeding edge test subjects. That said, the usual warning applies: You should not play live with Mixxx 1.10.0 Beta unless you are willing to accept the risk of a crash during your set! We are not responsible if Mixxx 1.10.0 Beta eats your baby, sets your house on fire, or gets you fired from your residency at Club Booty.
Bugs and Feedback
You can help improve Mixxx by reporting any bugs you find. Your feedback plays a crucial role in Mixxx's development cycle, and even filing a quick bug report makes an important contribution to the project.
Join Mixxx!
We're always looking for new contributors who are interested in working on Mixxx. If you're a hacker or artist and want to work with a creative, enthusiastic team, hop on our IRC channel (#mixxx on Freenode) or sign up for our developer mailing list.
Comments
The comment section has been closed.