Indamixx Handheld Available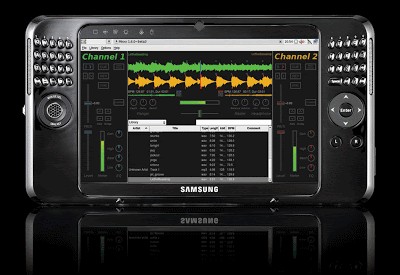 Trinity Audio Group's Indamixx portable studio is now available. From the press release:
Los Angeles, CA (PRWEB ) July 21, 2008 -- Trinity Audio Group Inc. announces today Indamixx, a full featured Linux hand held studio providing a mobile recording environment, allowing users to record, edit, mix, DJ and publish songs or sound files from the field or on the go. Ideal for Producers, Remixers, and DJs. Finally, you can take your studio with you! Pre-loaded software, easy updating and no driver hassles, makes Indamixx an instant audio creation companion.
The device comes preloaded with Mixxx for touchscreen mixing goodness. For more information, check out the press release or their official site.
Comments
The comment section has been closed.